Latest News
Grantley Hall, Ripon
Wheatley M & E Services is very proud to have been appointed by R N Wooler working for Grantley Hall Ltd on the restoration and refurbishment of the Grade II listed hall "Grantley Hall" and new build Spa in North Yorkshire, creating an international luxury, five star hotel, spa and events venue.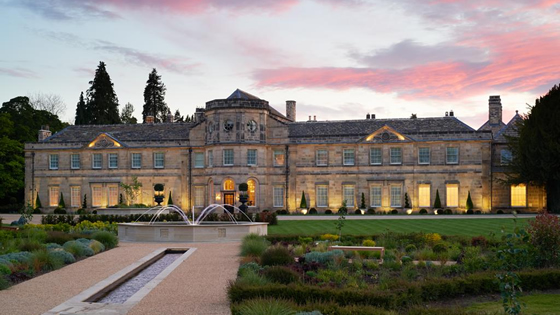 Wheatleys appointment includes the full design and installation of Mechanical and Electrical Services the existing main Hall and new Spa buildings including full site wide infrastructure to the whole site.
Further details are available at www.grantleyhall.co.uk.
---
DoubleTree by Hilton Hotel in Hull
We have completed the M & E for this new build 167 bed hotel including 1200 seater banqueting suite and the Hilton "Sky Bar". The project included prefabricated bedroom and bathroom pods.
Our design engineers detailed a new "hybrid" VRF heating and cooling system which not only delivers levels of comfort normally associated with chiller technology but also helps with the impact of F-Gas legislation and moves towards low global warming (GWP) potential.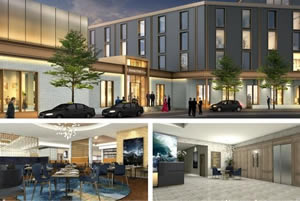 The system minimizes possible hazards to occupants, property and the environment from refrigeration gas leaks by removing the refrigerant from occupied spaces using a water based system. Wheatleys completed the project on time and within budget to the full Hilton Brand Standards.
---
The Red House, Ripon Extra Care Community Village
Wheatleys were awarded the contract for design and installation of services for The Red House being developed jointly by Enterprise Retirement Living and Barnados Developments Limited.
This follows the successful completion of a similar project at Boughton Hall, Chester.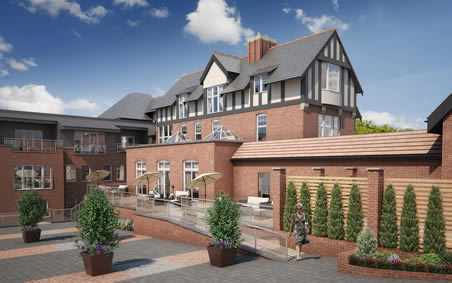 The development comprises a range of 59 privately-owned apartments and cottages and communal facilities all served by 24/7 staffing.
---
York Care Home Refurb & Extension- £4.1m Project
Wheatleys have completed the M & E work for a 27 home extension and refurbishment to "Glen Lodge", a sheltered housing centre run by City of York Council. Working with William Birch Construction, this £4.1M project started in Feb 2017.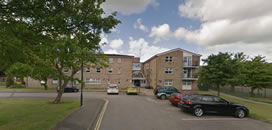 The scheme includes 25 new flats built in a three-storey extension to the existing building, while two new bungalows were also built as part of the project.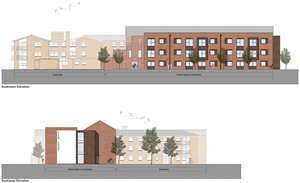 The Glen Lodge extension has been designed to provide 'dementia ready' accommodation, allowing people with dementia to continue to live independently in their own home, safely and sociably. The apartments and bungalows are built alongside communal lounges, a landscaped garden and other facilities.
---
New Build Premier Inn, Newbury
Newbury now has its first Premier Inn hotel. Wheatley designed and installed the M & E for another prestigious new build 100-bed hotel. The hotel is a five-storey building in the centre of Newbury town. Wheatley started the installation of full mechanical and electrical services in July 2017 and completed in Feb 2018 on this £10M project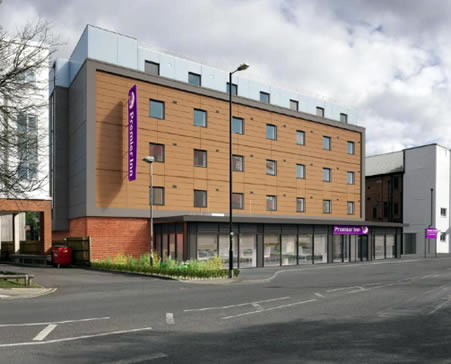 Europe's First Digital Autopsy Centre, Sheffield
Wheatleys have completed the work on an extension and upgrade to the Medico-Legal purpose built mortuary facility which provides services required for the investigation of sudden or unexpected death.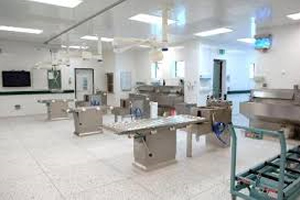 The facility comprises of the offices and court of HM Coroner for South Yorkshire (West) District and the public mortuary which, as Europe's first digital autopsy centre, is the first major change to post-mortem procedures for over 400 years.
Premier Inn framework contract with Whitbread



Wheatley M & E Services are delighted to be working direct with Whitbread to provide mechanical and electrical services on their ambitious growth programme which is intended to deliver an additional 85,000 rooms by 2020.

The projects generally consists of the provision of mechanical and electrical services to 20 to 100 bedroom extensions, together with refurbishment of the existing reception areas and upgrading of any infrastructure.
Having completed over 20 projects to date, with several currently on site, we look forward to helping Whitbread reach their 2020 goal.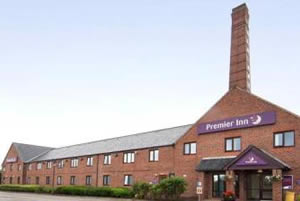 First ever biogas plants in Yorkshire - M & E by Wheatleys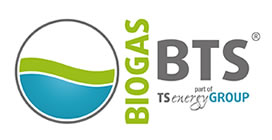 Wheatleys are proud to have completed the M & E works on the first ever biogas plants for Yorkshire in Garforth and Sherburn-in-Elmet working in conjunction with BTS (part of the TS Energy Group).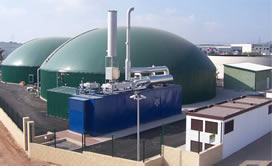 Biogas is produced by processing residual waste from livestock (dung, manure and uneaten food), food production (fruit and vegetable waste, residues from meat, fish and dairy processing, brewery waste, food waste and much more) and effluents from industrial and municipal waste water treatment plants.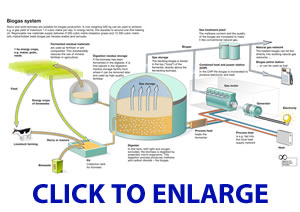 Terry's Chocolate Building - Care Village Conversion


Wheatley M & E Services were appointed for the design and installation of the mechanical and electrical services on the iconic, Grade II listed Terry's Chocolate Head Office Building which has been transformed into The Chocolate Works £7m care village housing 82 care bedrooms and 8 luxury care apartments.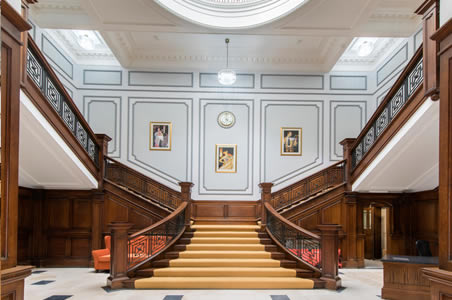 The care village also includes a roof-top extension with additional accommodation. The centrepiece for the development is the restored glass atrium which features an internal market square with cafes, street lighting, outdoor dining, shops and other facilities.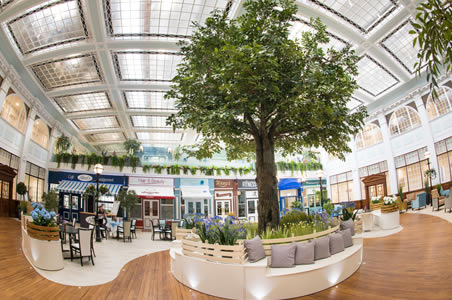 "The Chocolate Works" - York Grand Opening
"We are delighted at the completion of this Grade II listed building being brought to life by Springfield Healthcare and Simpson Construction"
Nigel Wheatley
Managing Director
New 136 Bed Premier Inn for Leeds
Wheatley M & E Services completed the design and installation to this new build, precast concrete, 136 bed city centre hotel including CHP, stand by Generator and Solar PV.
The project was fast tracked, using prefabricated concrete panels and bedroom toilet pods.
Wheatleys completed the project on time and within budget to the Whitbread high standards in conjunction with GMI Construction.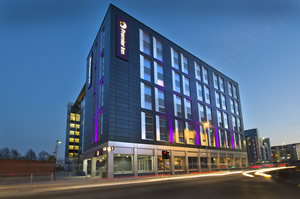 New services for pharmaceutical production facility


The project involved the full design and installation of new electrical services within a pharmaceutical production facility operating 24/7.
"Medical production plant successfully remained running 24/7 without interruption"
Production of high demand medical products for the military had to be kept running whilst Wheatleys team of engineers replaced the main bus-bars and tap-off units within the producion facility.
Every section of work was completed under strict clean room controls with equipment and tools medically sterilized every day.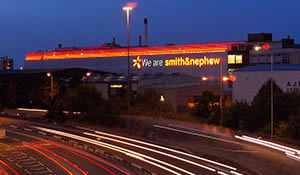 Leeds Student Union Building - £4.5m M & E Project
Wheatleys are proud to have been awarded the contract for design and installation of the services as part of a £20m upgrade of Leeds University's students' union.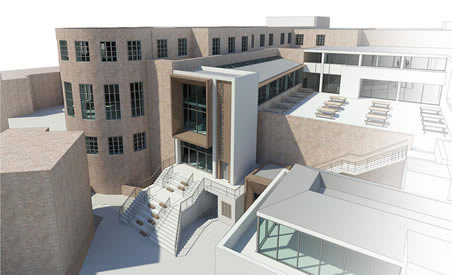 The project included refurbishment of the Riley Smith conference hall and construction of a southern entrance.
The project also included the creation of a new arts quarter and a full refurbishment of the underground Raven theatre. Construction began on the project early 2016.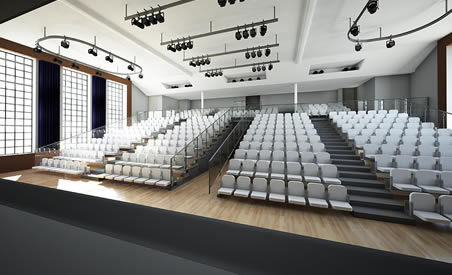 A large glass roof was also built for the union foyer and the Riley Smith Theatre was upgraded with retractable seating and new acoustic panels.
The project was completed in three phases to minimise disruption to students. The final phase was completed in August 2017.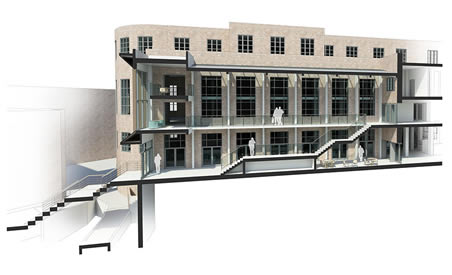 For more infomation, click here.
York Art Gallery - £8m Facelift
Wheatleys have completed the contract with Simpson of York for the design and installation of M & E services as part of the major facelift of York Art Gallery.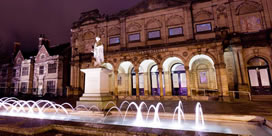 The development creates a suite of three galleries to show more ambitious and high profile exhibitions, the creation of extra learning space and a new Artists' Garden, which will link to the existing York Museum Gardens.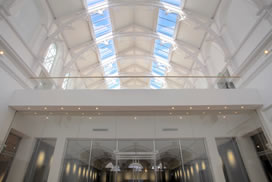 A newly built first floor South Gallery and a new gallery in the original Victorian roof space will become the centre for ceramic art, which will showcase work from the most extensive collection of British studio ceramics in the country.
The development also includes:
• Improved visitor facilities including new cafe, shop, toilets and lift.
• A new learning room on the first floor.
• Much improved storage for the collections with climate and humidity control to safeguard the artwork and artefacts.
The Tate and the British Museum brought the best of national collections to the completed York Art Gallery and the Gallery was also shortlisted for the Art Fund Museum of the Year award in April 2016 following its £8 million transformation.
The Art Fund Museum of the Year prize is presented annually to one outstanding museum, which, in the opinion of the judges, has shown exceptional imagination, innovation and achievement, in the preceding 12 months.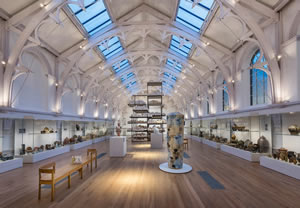 Midland Hotel, Manchester
We have completed refurbishment of the iconic Midland Hotel in Manchester with a luxurious Spa, Gym and Pool including design and installation of all the electrical and mechanical services for the hotel.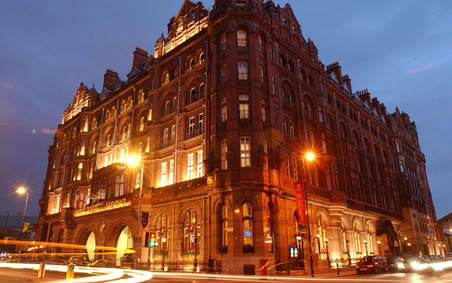 The £13m refurbishment of one of Manchester's iconic quality hotels, the grade II listed Midland Hotel, involved the full refurbishment of the 312 bedrooms and all public areas.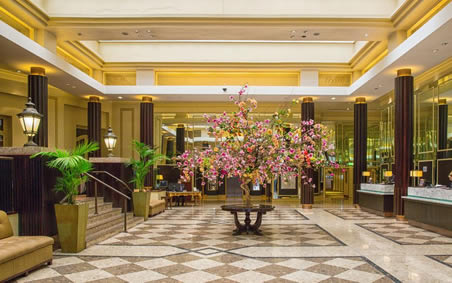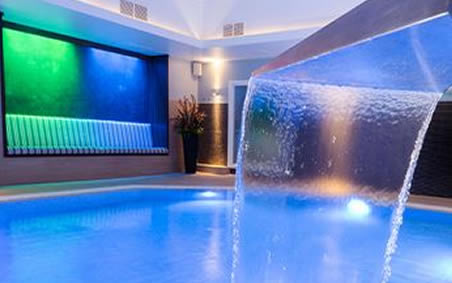 Photon Park, Normanton
Wheatleys have completed the services for this 80,000 sq ft facility for GMI Construction in 2017.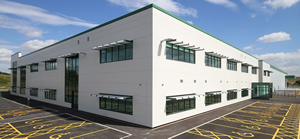 Photon Park is 2 units connected by a glazed corridor with both offices and industrial/manufacturing space constructed over 2 floors.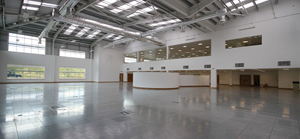 With a high specification, Photon Park includes an energy efficient lighting scheme incorporating solar panels to a warehouse facility.
Derwenthaugh Ecoparc - Newcastle
Capable of processing 300,000 tonnes of waste per year, the new build waste recycling centre at Derwenthaugh near Newcastle is focused on providing a sustainable recycling scheme for both industrial and kerbside waste.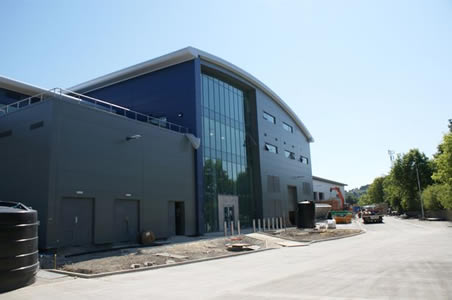 Wheatleys designed and installed the M & E services as part of a £50m investment.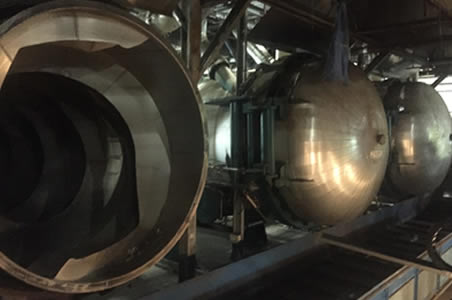 This is the first ever UK project to use autoclaves in its process to recycle all the black bag waste from Newcastle and Gateshead.
New Rolls Royce Workshop Facility
The Project involved the design and installation of mechanical and electrical services within a showroom and workshop facility.
The project, totaling £3m with over £800,000 of services included high quality finish accessories and full service bay fit out.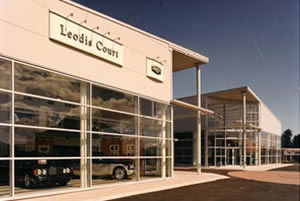 Darnall Community Health Centre
The scheme was commissioned by NHS Sheffield and delivered by Community 1st Sheffield. The finished medical centre replaces the existing outdated health centre and provides a range of medical services, including GP and nursing services, minor surgical procedures, community therapies and a pharmacy whilst also providing accommodation for Darnall Wellbeing and being a hub for the local community. Wheatleys designed and installed the M & E services for the building.
St. Lukes Hospice
A major extension which completes the total transformation of existing in patient facilities at St. Lukes Hospice, with a total project cost of £5.5m. Wheatleys completed the M & E for Interserve Construction.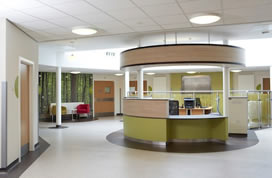 The building work started in June 2012 with completion in 2014.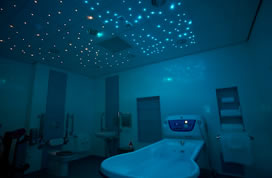 The project created entirely new facilities with 14 en suite single rooms and two triple occupancy rooms, all designed to allow the hospice to meet stringent healthcare regulations while providing privacy and dignity for patients and their loved ones and maintaining their capacity to care for 20 in patients.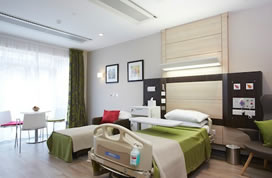 University of Leeds - Social Sciences Building
After successfully completing the new multi million pound School of Law building, Wheatleys completed the contract for the design and installation of the Social Sciences Building which underwent a £8.5m refurbishment between summer 2013 and December 2015. This refurbishment has improved the facilities available to students and enhanced the working and learning environment for both staff and students.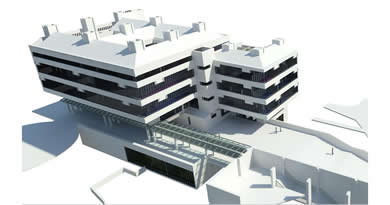 The refurbishment of the Social Sciences Building incorporates a state of the art natural cooling and low-energy ventilation installation utilising innovative environmentally friendly Phase Change Materials (PCMs) "The single largest project to date". In addition the building is also connected to the site wide District Heating infrastructure taking advantage of the low-carbon waste heat available from the Combined Heat and Power (CHP) station shared with Leeds General Infirmary.

University of Huddersfield chooses local suppliers for major facilities upgrade
Two West Yorkshire firms have completed a boiler replacement that will bring energy and cost savings for the University of Huddersfield.
Wheatleys installed boilers supplied by Ormandy Hartley and Sugden of Halifax that will heat water for the new £22.5m Leisure and Learning Centre scheme and the existing Central Services Building. The works were carried out in a phased sequence to ensure no disruption to existing heating and domestic services, allowing the University to function as normal.

Managing Director, Nigel Wheatley said: ''The key to the success of the project was the detailed planning and fully co-ordinated sequencing of the installation works carried out by Wheatley's in-house engineers and our close working relationship with the University of Huddersfield and Wakefield-based contractor GB Building Solutions.''
Alan Johnson, the Deputy Director of Estates and Facilities, added: "Here at the University we are committed to working with local firms whenever possible. We find that, along with clear benefits in terms of supporting employment and the local economy, working with suppliers from our region helps us to build strong and effective long term relationships."
Plant in the form of two 1400kW and one 1000kW gas-fired Calder Plus high-efficiency three pass reverse flame steel shell and tube hot water boilers have been used, complete with separate gas boosters.
A stainless steel twin-walled flue system has been installed from each boiler to replace the existing flue system. A HT Breeze Packaged plate heat exchanger has been installed which feeds the LTHW VT and CT heating circuits throughout the Central Services Building.
Temporary boiler plants were provided when services were disconnected to serve the Sports Hall and provide DHWS to the Central Services Building.
The Leisure and Learning Centre was completed in January 2014.
Click here for the full story.
The University of Westminster Harrow Campus
The University of Westminster undertook major redevelopment at the Harrow campus to create a world-class environment for students. It created fantastic, state-of-the-art facilities; new and improved social and learning spaces; an enhanced sense of community for students and staff and a more sustainable site with reduced environmental impact. Wheatleys completed the contract for designing and installing the M & E services to the new forum building.
Recognised by CIBSE
Wheatleys are proud to announce that our engineer Daniel Chambers was awarded the prestigious CIBSE Presidents Prize for 2012 at the CIBSE annual awards dinner held in London.
Daniel won the award for demonstrating outstanding excellence in his final year project and received his award from CIBSE's President David Fisk for his project titled 'Leeds Metropolitan University Rose Bowl 'Phase 2' LZC Feasibility Study & Building Services Design and Integration Report' completed at Leeds Metropolitan University.
Two New Build Crematoriums - £2m M & E Project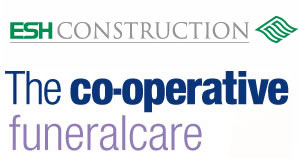 Wheatleys are pleased to announce two more projects completed and handed over crematoriums located in Nottingham and Leicester.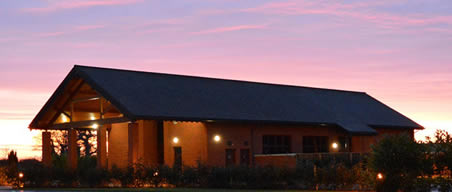 Working in conjunction with Esh Construction we delivered the project for the Co-Operative Group.
These two crematoriums are modern facilities which will serve the local communities. They are both built as high quality, sustainable, low carbon facilities located in discreet settings.
Student & Professional Accommodation
Wheatley M & E Services were involved in the building services aspects of the redevelopment of two major buildings in the centre of Leeds which form a large part of YPP's student accommodation portfolio.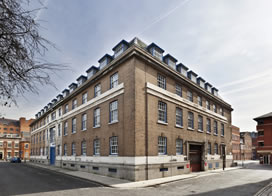 Both "Rivers House" and "Crown House" have been converted into apartment living accommodation, with a range of studio apartments and one or two bedroom apartments.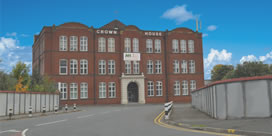 Worsley Building - Leeds University
Work is completed on the £41m upgrade to the Worsley Building at University of Leeds.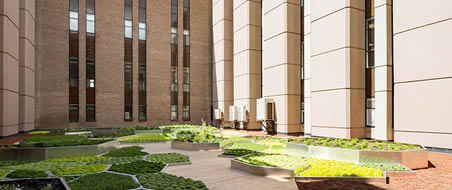 The refurbished building houses the Leeds Institute for Data Analytics incorporating two research council funded centres. The upgraded facilities also accommodates Leeds Institute of Clinical Trials and Leeds Institute of Health Sciences.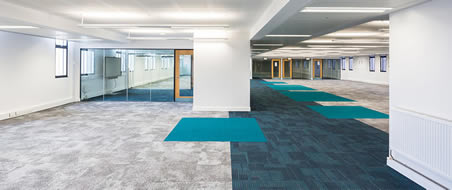 A new cafe provides eating, meeting and social space for staff and visitors. The work took around two years to fully complete.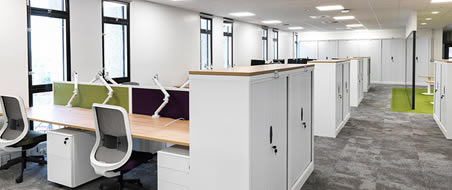 For more information, click here.
Lane End Primary School with Interserve
A £7.25m contract to build a new primary school on the former site of a sports centre in Beeston has been completed.

Interserve Construction Limited together with Wheatleys completed the project on time and within budget.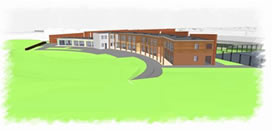 The 420-pupil primary school, with a 26-space nursery, was completed in 2016.
Norfolk Park Medical Centre
The scheme was commissioned by NHS Sheffield and was delivered by Community 1st Sheffield. The finished medical centre replaces the existing, outdated Norfolk Park Medical Centre and provides a range of medical services, including GP and nursing services, minor surgical procedures, community therapies and a pharmacy. Wheatleys designed and installed the M & E services.
Nightingale Primary Academy - £1m M & E
New build, 420 child, Academy Primary School in Leeds, part of the co-operative primary academy of Leeds.

Nightingale Primary Academy is a new, purpose built two-form entry school.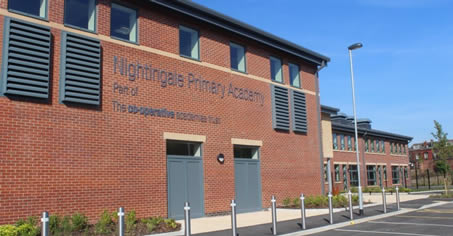 Under the sponsorship of The Co-operative Group, Nightingale is their fourth primary Academy sited in Inner East Leeds. Wheatley installed over £1M of M & E services including fire sprinklers in conjunction with Interserve Construction and Leeds City Council Children's Services.